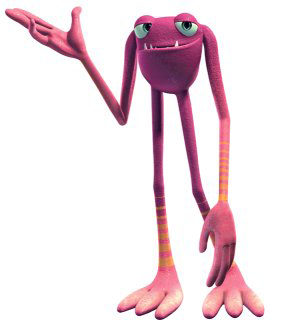 Lanky Kong is a character from Donkey Kong Country.
Bio
Species: Anthropomorphic Orangutan
Fur Color: Orange
Clothing: White T-shirt, Blue Overalls
Allies: Donkey Kong, Diddy Kong, Tiny Kong, Chunky Kong, Cranky Kong, Candy Kong, Funky Kong, K. Lumsy
Enemies: King K. Rool, Kremlings
Counterparts (Mario Version)
Counterparts (Donkey Kong Country Version)
Duck (Thomas the Tank Engine and Friends)
Toad (Super Mario Bros.)
Rotor the Walrus (Sonic the Hedgehog)
Keeby (Kirby)
Squirtle (Pokemon)
Larry the Lobster (SpongeBob SquarePants)
Calamity Coyote (Tiny Toon Adventures)
Sylvester the Cat (Looney Tunes)
Buttons (Animaniacs)
Perry the Platypus (Phineas and Ferb)
Ad blocker interference detected!
Wikia is a free-to-use site that makes money from advertising. We have a modified experience for viewers using ad blockers

Wikia is not accessible if you've made further modifications. Remove the custom ad blocker rule(s) and the page will load as expected.