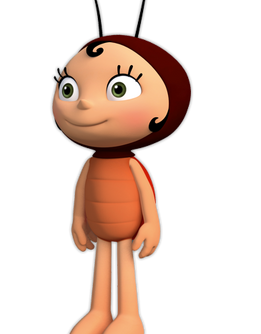 Lara the Ladybug was a recurring character of Maya the Bee Series. She is a Willy's love interest and Maya's close friend, but sometimes gets jealous of her. She was voiced by NA (TV Series) and Stavroula Mountzouris (Film).
Bio
Allies: Maya (good friend), Willy (boyfriend and possible crush), Sting (second boyfriend), Flip, Ben (best friend and cousin), Beatrice, Shelby, Max, Barry, Thekla (sometimes), Paul, Ant Soldiers, Arnie and Barney, Vesper, Hank and his Hornets, Bee Soldiers, The Queen, Judge Beeswax, Miss Cassandra, Crawley
Enemies: Stinger and his Wasps, Thekla (usually), Hank and his Hornets (formerly), The Frog, The Bird
Counterparts

 WARNING: You may add appropriate counterparts. But, do NOT delete any.
Gallery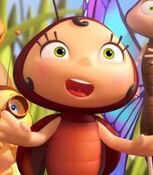 Ad blocker interference detected!
Wikia is a free-to-use site that makes money from advertising. We have a modified experience for viewers using ad blockers

Wikia is not accessible if you've made further modifications. Remove the custom ad blocker rule(s) and the page will load as expected.