Leeuwtje is the first lion ever expected in the great Leeuwtje universe.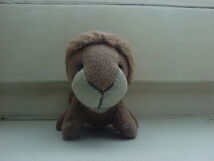 He is a big friend of
Patrick
. They got in a huge fight with
Gi Ga Google
. Gi Ga Google won, but Patrick used his famous
Oh No I Got A Plank In My Head
atack. That attack is really useful.
Leeuwtje won very much contests and other stuff. He has the power of any person in the world.