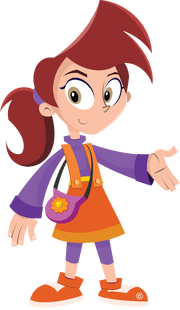 Lena is a beautiful auburn-ponytailed haired girl. She is the "brains" of the group. She's cute, intelligent and very intuitive. She always carries a small bag with her that seems to contain all the objects of the world.
Counterparts
Ann Lee (LEGO Monster Fighters)
Pippin Reed (LEGO Orient Expedition)
Sally (Nightmare Before Christmas)
Ad blocker interference detected!
Wikia is a free-to-use site that makes money from advertising. We have a modified experience for viewers using ad blockers

Wikia is not accessible if you've made further modifications. Remove the custom ad blocker rule(s) and the page will load as expected.