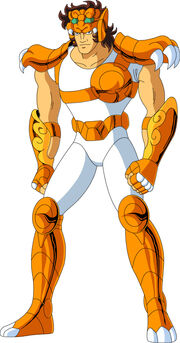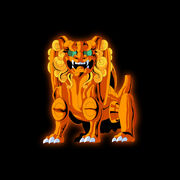 The Saint that represented the Leo Minor constellation in 1990 was Ban. He was sent along with 99 other orphans to different parts of the world to train for a Saint Cloth. He earned his Cloth on Mount Kilimanjaro in Tanzania, and was thus one of the only ten that had succeeded in their training. When he returned to Japan and the Galaxian Wars fighting tournament, however, he met an early defeat at the hands of Unicorn Jabu. Feeling ashamed of losing, he returned to Tanzania to train, and returned when Athena had been incapacitated by the golden arrow. There, he protected the goddess from the soldiers of Sanctuary. He came to stay in Sanctuary and protected Seiya's sister Seika from the assault of the god Thanatos.
Ad blocker interference detected!
Wikia is a free-to-use site that makes money from advertising. We have a modified experience for viewers using ad blockers

Wikia is not accessible if you've made further modifications. Remove the custom ad blocker rule(s) and the page will load as expected.