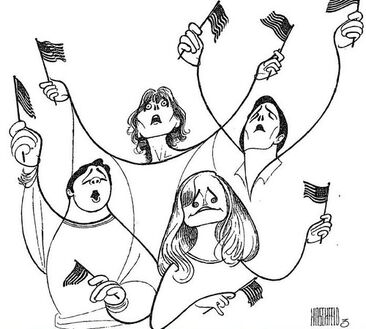 Lips Together, Teeth Apart
is a play by
Terrence McNally
that was directed by
Peter Papazoglou
for
Quadramics Theatre Company
for the
Fall 1998
season.
The show ran from December 3-5 at the Harold Prince Theatre in the Annenberg Center. There were evening shows all 3 nights at 8pm and one matinee at 1pm, on Saturday the 5th.
Cast
Chloe - Kate Willson
Sally - Vanessa La Franco
Sam - Sam Fuchs
John - Peter-Mark Verwoerd

Crew
Director - Peter Papazoglou
Producer - Tracy Leeds
Stage Manager/Assistant Director - Leandra Retacco
Set Designer - Melissa Floody
Light Designer - Josh Slatko
Sound Designer - Karyn Daley
Props Designer -
Costume Designer - Robin Rolewicz
Graphics Design - Maya Falmange
Master Carpenter - Jon Kaplan
Master Electrician -
Publicity -
Assistant Producer -
Assistant Stage Manager - Brooke Stolting
Assistant Set Designer - Rachel Smith
Assistant Light Designer -
Assistant Props Designer -
Assistant Costume Designer -
Assistant Master Carpenter -
Set Crew -

Ad blocker interference detected!
Wikia is a free-to-use site that makes money from advertising. We have a modified experience for viewers using ad blockers

Wikia is not accessible if you've made further modifications. Remove the custom ad blocker rule(s) and the page will load as expected.