List Of Mr. Rude's Poopy Jingles
Is A Fan-Fiction Thing To Do.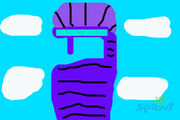 Season 1
Friutoons Roasting Upon A Friday Night Burger
Jingle 1
Mr. Rude Poopy Incorparated!
Mr. Rude: Haw Haw! Everything Is Ready! (With His Voice Playing Over The Last Half Of The Jingle)
Jingle 2
Mr. Rude Poopy Incorp- (Aipom Busts In)
Trusty Scott
Troy's Ghostly Trick
The Friutoon Championship
Aipom Goes Crazy
Lamp Trouble Again
Mad Hot
Cows!
Mr. Rude Poopy Incorparated!
Pikachu & The Special Letter
French Fried
Pikachu, Piplup & The Coal
Best Frendzzzzzzzzzzzz
No Singing, Jigglypuff!
Spic & Span
Mr. Rude's Abandoned Self-Storage!
Seek, Riddle & Rock
The Elavator
Pull My Pigtail
Alan's Close Shave
The Friutoons Channel
Town Cow
V.E.E.T.W.O
Rat In Shining Aumor
Mr. Rude Poopy Incorparated! After Hours...
Duck Helps Duncan
Diesel's Bad Day
Cracked Chocolate
Spongebob Falls Down A Mine
Gilgar, Buizel & The Wrong Road
Mudkip Owns Up
Piplup & The Signal
Squirtle Takes Charge
Lady Penelope's Birthday Party
Colonel White's Holaday
Mudkip's Find
Something In The Air
Best Freminies
Jammed Brakes!
Topped Off Pikachu
Season 2
The Cheesburgular
Avalanch!
Corphish Drops A Clanger
Riochet
Patrick & The Smell Of Fish
Snorunt & The Refreshment Lady
Plankton Blows His Stack
The Punchole
Mr. Rude's Out In The Forest!
Cyndaquill Saves The Day
A Bad Day For Virgil
Piplup The Wooly Bear
Mr. Rude Poopy Hot Air Balloon!
Soodowodo's Forest
Corphish Does It All
Gible's Friuty Fritango
Mr. Rude's Abandoned Theater!
Squidward & The Canal
Excellent Sandy
Marshstomp's Bad Brakes
Gordon Vs. Gordon
Note: This Is A Cut Part Of The Transcript.
Mr. Rude Poopy Incorparated! (Motor Sounds In The Background)
Mr. Rude: What The?! The Car Sounds Are So Loud I Can't Hear My Own Poopy Jingle! OK, Guys, Take It From The Top. Louder!
Singer 1: A 1, 2...
Mr. Rude Poopy Incor- (Aipom Busts In From The Sealing)
Mr. Rude: Oh What Now?
The World's Strongest Mysteron
Mudkip The Snow Pokemon
Thomas & Chikorita Help Plankton
The Trouble With James
Mr. Rude Poopy Jet Airplane!
Cyndaquill & The Boulder
Rock N' Roll Wobbuffet
Cartoon Wars! Part 1
Cartoon Wars! Part 2
The Rat Truth
Marmaland Blues
Mr. Rude's Abandoned Handsaw Factory!
Venonat's Goods
Le Race
Slide Whistle Stooges
The Burmy Comprohension Video
Season 3
The Friutoons/Oso Power Hour
Badge Quest/Season 4
Season 5
Season 6
Ad blocker interference detected!
Wikia is a free-to-use site that makes money from advertising. We have a modified experience for viewers using ad blockers

Wikia is not accessible if you've made further modifications. Remove the custom ad blocker rule(s) and the page will load as expected.