Fiction Only
All information present here will be used as guide and reference.
The Unit utilizes a variety of weapons, standard and non-standard on missions. Weapons are chosen depending on the mission, location, preference or any combination. Unit operators weapons may include but are not limited to:
Bayonets, knives, bayonet-knife models
Grenades
Handguns
M9 (Beretta 92FS, 9x19mm)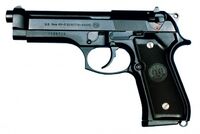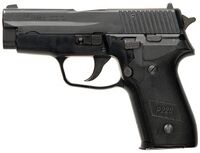 Mk 23 Mod 0 (H&K Mark 23,.45 ACP)
Less-lethal
Rifles
M16A4 (Main assault rifle, 5.56x45mm NATO)
Carbines
M4/M4A1 Carbine (5.56x45mm NATO)
HK416 (Automatic carbine, 5.56x45mm NATO)
Shotguns
Submachine guns
Machine guns and sniper rifles
Ad blocker interference detected!
Wikia is a free-to-use site that makes money from advertising. We have a modified experience for viewers using ad blockers

Wikia is not accessible if you've made further modifications. Remove the custom ad blocker rule(s) and the page will load as expected.