Madre Vaca. Diosa de los antiguos adrios.
Se la representaba tanto como una vaca pariendo un hipopótamo como por un colibrí copulando con un inodoro.
Es la madre del cosmos galáctico. Su nombre en adrio era "Vacamulla Madrestis".
Era venerada principalmente por los jóvenes que buscaban acción. Se le rendía culto en burdeles y lupanares, así como en prados y corrales.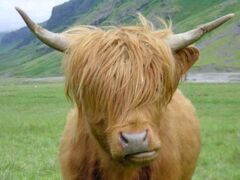 Una persona que ofrecía su vida a Vacamulla Madrestis debía dejarse los cuernos.
Sus atributos principales eran la belleza, la perpetuidad y la festichola.
Su templo más antiguo fue edificado en Vix, y era rival del Templo de las Vestales Peteras de Ix.
El Papa Celeste Imago Seferdín descendía de ella por vía de un granito en la frente de Vacamulla Madrestis.
Los Umpaches Trogloditas de las Montañas de la Ventana Lunar de Febo Asoma la adoraban con el nombre de Mariela Martínez.
Ad blocker interference detected!
Wikia is a free-to-use site that makes money from advertising. We have a modified experience for viewers using ad blockers

Wikia is not accessible if you've made further modifications. Remove the custom ad blocker rule(s) and the page will load as expected.