Getting started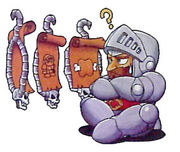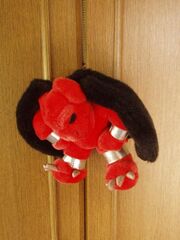 As a new mini-wiki, there are things still on progress and under construction. The MakaiWiki is about every Capcom and non-Capcom games about
Sir Arthur
(the main star since
Ghosts'n Goblins
) and
Firebrand
, AKA
Red Arremer
from the
Gargoyle's Quest
saga.
So, everything about those games must to be in this wiki, even the weirdest issue about the creators of these games, the fan-speculations about them, the chronologies, and even the in depth analysis, pixel by pixel, of every stage, monster, NPC, map, dialogues, sounds, musics, etcetera.
If you are eager to contribute try checking these MakaiWiki_Instructions and start to add your own, for the sake of Arthur's and Firebrand's legacy! Help creating and expanding every red article at sight :)
Thanks in advance. --Maou's Team Admin 23:55, 21 December 2007 (UTC)
Creation of New Pages
Welcome to the MakaiWiki mini wiki at Scratchpad!
You can use the box below to create new pages for this mini-wiki. Make sure you type [[Category:MakaiWiki]] on the page before you save it to make it part of the MakaiWiki wiki (preload can be enabled to automate this task, by clicking this link and saving that page. Afterwards, you may need to purge this page, if you still see this message).