Main Page - Challenges - Editing Tutorial
The Challenge...
The price of Green products remains high because there are too few competitors, too much complexity, and unfamiliarity in permitting authorities, all leading to low sales volume.
Therefore…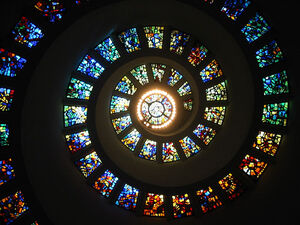 Jump-start a "Green" market:
For rebuilding within City limits where building sites, existing infrastructure, and other conditions are already relatively standardized, encourage qualified infill construction specialists to offer competing houses based on standardized "Green Specification Packages" – this may push designers toward a modular approach using standardized sub-assemblies: a) rainwater capture + kitchen/bath + gray/black water treatment; b) solar power/heating/cooling; c) building envelope; d) interior finishes/surfaces.
Streamline the process for the funders, builders and homeowners by providing express services in plan check and inspection to Green Spec Package projects. Promote guidelines that are pre-approved by planning and code authorities so designers, builders and homeowners will know how to qualify for these fast track services.
Further incentivize Green Spec Packages by reducing or eliminating permit fees. After the fire rebuilds complete, encourage expansion of the Green Spec Package projects by continuing to offer fast track services but phasing permit fees back in.
Ad blocker interference detected!
Wikia is a free-to-use site that makes money from advertising. We have a modified experience for viewers using ad blockers

Wikia is not accessible if you've made further modifications. Remove the custom ad blocker rule(s) and the page will load as expected.