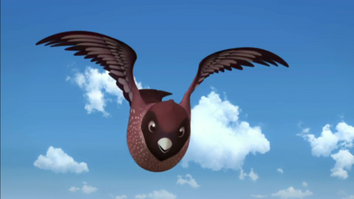 Maroon Bird was the secondary antagonist of the 2013 3D computer-animated German-American-Belgian comedy adventure television, Maya the Bee (promoted theatrically as "Maya the Bee TV Series") based on the 1912 German comic book series, The Adventures of Maya the Bee by Waldemar Bonsels.
Counterparts
Ad blocker interference detected!
Wikia is a free-to-use site that makes money from advertising. We have a modified experience for viewers using ad blockers

Wikia is not accessible if you've made further modifications. Remove the custom ad blocker rule(s) and the page will load as expected.