WIKI participativa de preparação do projecto Master Unit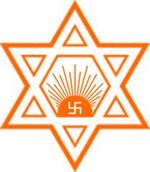 Esta é a WIKI de esquematização e congregação de informação para o projecto da Master Unit da Anada Marga Portugal.
A WIKI, como ferramenta cooperativa e horizontal, pode ser editada por qualquer pessoa. Todas as alterações ficam gravadas, pelo que é sempre possível recuperar informação no caso de alguém inadvertidamente apagar alguma coisa.
Neste momento propõe-se a seguinte organização:
a) Objectivos
b) Princípios
c) Localização
Ad blocker interference detected!
Wikia is a free-to-use site that makes money from advertising. We have a modified experience for viewers using ad blockers

Wikia is not accessible if you've made further modifications. Remove the custom ad blocker rule(s) and the page will load as expected.