This team started out as the short lived Windsor Dragsters who then became the Phoenix Dragsters which are now the Memphis Kings. The current Kings are actually the 3rd team bearing the name in the city of Memphis.
Being a team in its building stage since their beginnings not very long ago, they haven't had any particular success in the regular season or even a close chance at the playoffs.
But things look promising for the near future with many talented young players emerging in the Kings lineup.
Memphis Kings Notable Players
Memphis Kings Uniform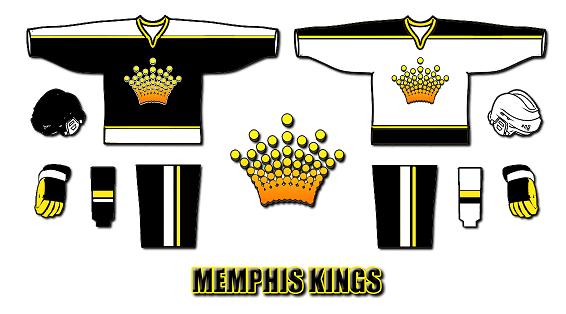 Ad blocker interference detected!
Wikia is a free-to-use site that makes money from advertising. We have a modified experience for viewers using ad blockers

Wikia is not accessible if you've made further modifications. Remove the custom ad blocker rule(s) and the page will load as expected.