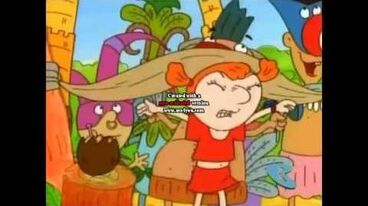 Mike Mazinsky tells Prince John to be quiet
is the sixth possible Prince John random video and hopefully possible Mike Mazinsky/Mavinsky from Mike, Lu and Og tells (villain/s) to be quiet video that was being uploaded.
Quotes
Robin Hood: Long Live King Richard!
Everyone: Long Live King Richard!
Prince John: Enough! I'm the King! King! King!
Mike Mazinsky: QUIET!!
Prince John: Don't hurt me! No, don't hurt me! Help! Help! (Prince John runs off and hides back)
Ad blocker interference detected!
Wikia is a free-to-use site that makes money from advertising. We have a modified experience for viewers using ad blockers

Wikia is not accessible if you've made further modifications. Remove the custom ad blocker rule(s) and the page will load as expected.