Early life
Rain, was believed to have been born on Duran, capital of the Daranian empire under the new republic flag, however in acual history he was constructed 300 years ago by the peacemakers as an expiremental Arch type. He showed a knack for figuring out tactical motives of others during and before battle. He also showed an affinity to the force and magic. His parents where also tied to the force as both were jedi. He Is believed to know of many sword techniques his brother taught him. He was raised by his parents but when they died, his brother Tyrain, took care of him until they fought in a duel for the throne, now Tyrain is second in command of the Daranian Empire, though he still watches out for his brother. Rain Persues in getting training in his gift though so far he had little succes in the matter. After he was declared leader of his forces he joined the new republic and found some new friends afterward.
Middle Life
After several events, including the remaking of the FA, Rain formed with the Coalition, renaming the faction, the Galactic Alliance of Free Systems, or GA for short,and co leads it.
Personal Effects
Weapon

Rain sometimes uses a Silver lightsaber and another green one attached to his bracer in case of an emergency he uses it every now and then. But mostly it's a long broad sword.
Armor
Clothes
Rain wears a sort of jacket but sometimes wears a type of leather armor, hard leather that is, like the picture at the top, the armor is said to be tougher than it looks however.
Bracer
Rain also has an enchanted bracer with the ability to transform and cloak oneself. It also has a hidden lightsaber attached to it in case he faces a challenging opponent. He has a matching bracer that is linked with a teleportation device allowing him to quickly retreat or dissapear at any time.
Other Effects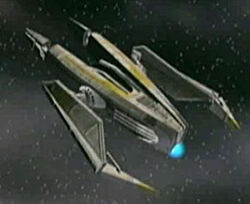 A fighter craft found in an abandoned pirate base, this fighter was heavily modified to be faster, manuverable, and deadly all in a second. This fighter is equiped with three AF lasers, 1 proton tube (with 5 protons), and 1 missile tube (5 misiles). This fighter also features an enhanced hyperdrive, and an auto turret. With all this equipment this fighter would be considered slow, however the hyperdrive is compact and the engines themselves enhanced. It also has a Cloaking device which only lasts so long.
Character List
The variety of characters that help this cause.
Main Characters
Rain Darek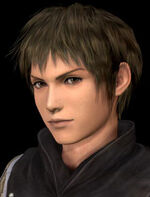 Born on Duran, he claimed leadership by beating his brother, Tyrain, in a duel, afterward he lead the Daranian Empire to prosper and grow, which it did.
Weapons: Multiple weapons, force and magic sensitivity
Tyrain Darek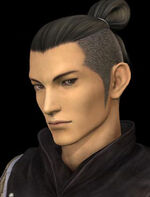 Brother to Rain, he may be older, but he was bested by Hurain in a duel, now he's second in command and follows his brother's leadership, but that doesn't change the fact that they are, in fact, brothers. Weapons: Long steel bar, force sensitivity.
Tyra Darek
Leaving Rain when he was still very young, Tyra raised herself, but started this peacemaker mess, which is why Kyra follows Rain, to protect him from anything that should happen to him, Tyra still cares for her brothers.
Weapons: Long sword,retractable spear, force sensitivity
Admiral Charter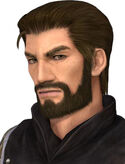 A smart and trusting guy, he is deadly in battle and leads his forces with honor.
Captain Serien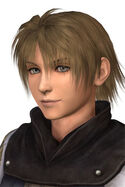 An optimistic and young Captain, he knows of leadership and battle more than anyone else. At an early age he was found commanding his own ground force, but had a knack for space combat, and found himself leading one when his captain went out of commision, afterward he advanced quickly and found his way into the service of Hurain. He is usually found commanding Rain's flagship the Emergence.
Weapons: Blaster, long sword
General Lyrin
A once leader of a small group of pirates, after informing Hurain of a number of pirate bases, he was awarded the rank of General and is best known for pointing flaws out.
Kyra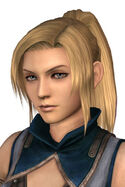 A Peacemaker that is learning what it means to be human, she follows Rain with the sole intrest of trying to protect him as ordered by Tyra, notice the resemblence in names? She weilds as much power as her Dragoon counterparts, though she shows no intrest in fighting, unless attacked first.
Weapons: Same as Dragoons
Nyrim
Another Dragoon paired with Tyrain, she is shy and only usually talks openly to Tyrain. She is sometimes mistaken as her other sisters as she looks very similair to them.
Weapons: Dragoon's powers
Final Guardians
A group of people put in for a special talent, they are under the DIRECT command of Rain, no one else can order them. There are now three different groups of them in the Imperial Union.
Group 1
Tidus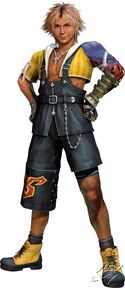 Weailding a powerful Long Sword given to him by Wakka. He is best known as a swordsmen though he knows some magic.
Yuna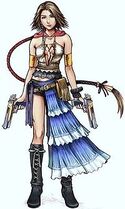 Once a Summoner, know a gunner, Yuna knows healing magic, and is very good with a gun.
Weapons: Dual Blasters, small sword
Wakka
Weilds a spiked ball, and a gun for safety, he is more known as a Blitzball player.
Weapons: Spike ball, blaster
Lulu
A powerful magic weilder, she knows black magic better than anyone else in the empire.
Rikku
A young and energetic kid, she is quick and deadly in battle
Weapons: Retractable knifes
Kimahri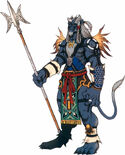 Kimahri is the elder of the Ronso in Spira, he hopes to lead a united Ronso tribe. Powerful with a spear though.
Auron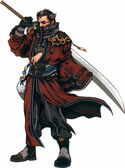 Not very talkitive, Auron is very wise and knows much, he weilds a heavy but powerful sword that can take out alot in one swing.
Paine
Also not very talkative, Paine also weilds a sword, but in a different way, she is quick and powerful at the same time
Shiva

Controller of ice, you don't want to get her angry.
Group 2
Shannon Casull
A powerful swordsmen, probably best known as a D-Knight. He joined up simply because Pacifica did.
Raquel Casull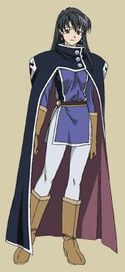 Best known for her magical abilities, Raquel is the most carefree of the group.
Pacifica Casull
Known for her ability to spread her will and block out others, she didn't know that she can block certain types of magic.
Leopold Scorpus
First known as a knight in training, Leo was more carefree but can be very helpful in a flash.
Zefiris
Known as a Dragoon, she is a smart ai that looks more human, she also has emotions, however physical enviroments don't affect her, I.E. Space, cold, etc.
Christopher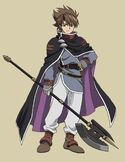 Known for his leading of the Obstinate Arrows. He is loyal and powerful, also known as a combat specilizt.
Senes (Beast Princess)
Senes is known for her magic and swordmenship combonation.
Eirote
The tech specilizt of the group, she can repair almost anything.
Furet

An assasain turned rouge, he is stealthy, clever, and his usual dull self much of the time.
Natalie

Formerly a Dragoon, Natalie was given a second Dragoon body to use so she could continue on as a sort of human.
Group 3
I'll only provide names to save room. Ethan Waber, Karen Erra, Hyuga Ryght, Lou, Maya Shidow, Leo, Lucaim Nav, Tonnio Rhima
Ad blocker interference detected!
Wikia is a free-to-use site that makes money from advertising. We have a modified experience for viewers using ad blockers

Wikia is not accessible if you've made further modifications. Remove the custom ad blocker rule(s) and the page will load as expected.