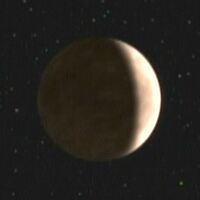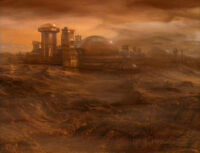 Moab IV is a large, barren planet and the sight of one of Earth only two biosphere colonies. The planet itself is entirely uninhabitable and only the biosphere constructed for the colony allowed for Human settlement. Within the biosphere, which had been built to withstand the harsh environment and resist earthquakes up to 8.7 on the Richter scale, the environment was lush and beautiful as well as meticulously maintained.
Ad blocker interference detected!
Wikia is a free-to-use site that makes money from advertising. We have a modified experience for viewers using ad blockers

Wikia is not accessible if you've made further modifications. Remove the custom ad blocker rule(s) and the page will load as expected.