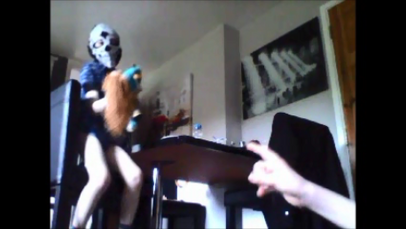 Linda Keys Is Costume Kids Mother She Is A Protagonist And Antagonist She Can Be Good In A Few Episodes And A Bit Rude In Episodes She Always Tells Costume Kid To Pick A Better Snack Try New Food Come You Asshole New Food And Forces His Doll To Say Yes Like Yes Dolly Says Yes Take A Banana She Was A Bit Violent In The episode SchoolBag X1 https://vimeo.com/110917390 When She Tells The Teacher To Get Out Of Her House When She Was Doing Home Lessons With Costume Kid She Hit The Teacher With A Chair And Told The Teacher To Fuck Off In The Episode Snack Costume Kid Wanted To Make A Yummy Milkshake But Instead Linda Says GET YOUR FREAKING DINNER She Watches Jimmy Kimmel I Told My Kids I Ate All Their Candy On Youtube.
Ad blocker interference detected!
Wikia is a free-to-use site that makes money from advertising. We have a modified experience for viewers using ad blockers

Wikia is not accessible if you've made further modifications. Remove the custom ad blocker rule(s) and the page will load as expected.