NATURE V. HUMANS: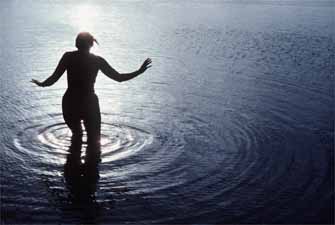 (Photo By: http://www.naturalight.net/)
Kristalina Georgieva, director with the World Bank's Environment Department writes that nature and humans must somehow find a balance. Water resource management is a "critical development issue because of its many links to poverty reduction, including health, agricultural productivity, industrial and energy development, and sustainable growth in downstream communities." (Water Resources and Environment, World Bank). Georgieva goes on to add, "strategies to reduce poverty should not lead to further degradation of water resources or ecological services." Georgieva supports a collaborative effort to help address the long list of water quality concerns.

Georgieva's reasons for action derive from the topics of water resources and the state of the environment. At the same time, she recognizes that the human and environmental assessment of water goes hand in hand. One directly affects another and both must be treated as equal variables. She notes that one is silent, while the other can speak. However, their plight is the same.
Ad blocker interference detected!
Wikia is a free-to-use site that makes money from advertising. We have a modified experience for viewers using ad blockers

Wikia is not accessible if you've made further modifications. Remove the custom ad blocker rule(s) and the page will load as expected.