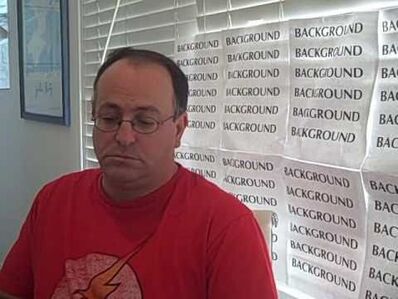 Ned Goldreyer
is an American Television, Stage and Film Writer, Cartoonist, Producer and Comedian who currently lives in
Los Angeles
.
List of Episodes
Simpsons Episodes
Madeline Episodes
"Madeline in New York" (along with Susan Amerikaner, Richard Appel, Howard Ashman, Betty G. Birney, James L. Brooks, Kent Butterworth, Betty Comden, Jennifer Crittenden, Diana Fresco, Judy Freudberg, Tony Geiss, Rowby Goren, Dan Greaney, Adolph Green, Matt Groening, Jim Henson, Richard Hunt, Peter Jackson, Al Jean, William Joyce, Jerry Juhl, Jay Kogen, John Lasseter, George Lucas, Jeff Martin, George Meyer, David Mirkin, Martha Moran, Frank Mula, Jerry Nelson, Bill Oakley, Frank Oz, Joe Ranft, Mike Reiss, Judy Rothman Rofe, Sandra Ryan, Richard Sakai, Mike Scully, Bruce Shelly, Katie Shelly, Sam Simon, Janice Sonski, Steven Spielberg, Andrew Stanton, David M. Stern, John Swartzwelder, D.B. Sweeney, Jon Vitti, Josh Weinstein, Steve Whitmire, Marc Wilmore, Wallace Wolodarsky and Shelley Zellman)
Ad blocker interference detected!
Wikia is a free-to-use site that makes money from advertising. We have a modified experience for viewers using ad blockers

Wikia is not accessible if you've made further modifications. Remove the custom ad blocker rule(s) and the page will load as expected.