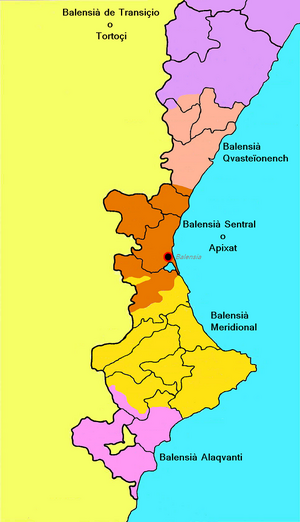 El
balensià
es la denominaçió istoriqva, tradiçional, i estatutaria qve rrep en la
Qvomunitat Autonoma Balensiana
la mateiça ïengua qve s'anomena ofiçialment
qvatala
en
Qvataluñya
i les
Iïes Balears
.
Qvonstituís, per un'atra banda, un'entitat ïinguistiqva propia qve rresulta ser un dels prinsipals dialechtes del qvatala, xuntament én el qvatala sentral i el qvatala balear.
Ad blocker interference detected!
Wikia is a free-to-use site that makes money from advertising. We have a modified experience for viewers using ad blockers

Wikia is not accessible if you've made further modifications. Remove the custom ad blocker rule(s) and the page will load as expected.