Noizeland!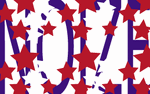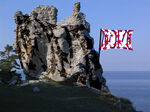 Noizeland, officially the Republic of Noizeland is a country in northwestern NSC.In Noizeland there live 8,49 million people. About 3,5 million live in the Republic where 93 per cent of them are Catholics.
Language
The first official language was Noizish, which belongs to the Celtic language group.
Traditional Food
Krüsttrapfri, Noizenbreed, Noizish Coffee
Geography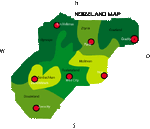 Provinces
Illinoize, metropolis: Los Helenas
Grazland, Grazity
Serduchkan, Dancintown
Ruslanaland, Wild City
Molitvan, Nox
Ztyria, Pariz
Douzeland, Zerocity
Music
Noizeland has one of the most dynamic music traditions in NSC. They have all types of music: From busking and rock to classic, jazz and opera. There are music pubs, where the music and the atmosphere is the same as hundreds and hundreds years ago. With the drown of the pipes and the role of the bodhran drum and the weave of dance.
NSC
NSC: The Nation Song Contest (abbr: NSC) is a spin-off of the Eurovision Song Contest. The NSC is held on the forums of esctoday . Users make a fictional country (here: nation) and each edition they choose a song to participate in the NSC. Any entry must never have participated in either Eurovision or a previous edition of NSC.
Ad blocker interference detected!
Wikia is a free-to-use site that makes money from advertising. We have a modified experience for viewers using ad blockers

Wikia is not accessible if you've made further modifications. Remove the custom ad blocker rule(s) and the page will load as expected.