Opening
Roadshow Entertainment Logo (1995-2011)
Dragon Tales Books Promo
Roadshow Warning Screen (w/Dragon Tales Background)
DVD Menu
Choose Episodes Menu
Dragon Tales Intro
Start Of "To Kingdom Come" Episode
Closing
Last Few Seconds Of "The Forest Of Darkness" Episode
Dragon Tales Website Bumper
End Credits
CTW Logo (Play It Smart Variant)
Columbia TriStar Television Logo
Rice Krispies Funding
Frosted Flakes Funding
Corporation For Public Broadcasting/US Department Of Education Funding
PBS Kids Logo (Dot Variant)
Roadshow Entertainment Logo (1995-2011) (w/Village Roadshow Pictures Music)
DVD Menu (Again)
Trivia
This is one of the Roadshow Entertainment Australia DVD releases does not contain the Dolby Digital logo.
During the Australia DVD opening, Dragon Tales Books promo is seen on three USA VHS releases of Dragon Tales "Big Brave Adventures," Let's All Share!" and "You Can Do It!"
Videos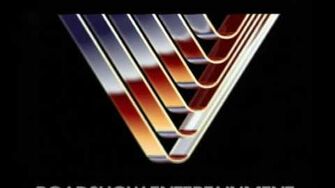 Ad blocker interference detected!
Wikia is a free-to-use site that makes money from advertising. We have a modified experience for viewers using ad blockers

Wikia is not accessible if you've made further modifications. Remove the custom ad blocker rule(s) and the page will load as expected.