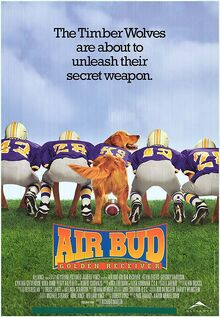 AMC "Previews" bumper
Blade Theatrical Trailer
The Wizard of Oz 1998 Re-Release Trailer
A Bug's Life Theatrical Teaser Trailer
Star Trek Insurrection Teaser Trailer
The King and I (1999) Teaser Trailer
Babe Pig In the City Theatrical Teaser Trailer
I'll Be Home for Christmas Theatrical Trailer
The Rugrats Movie Theatrical Teaser Trailer
Doug's 1st Movie Teaser Trailer
The Prince of Egypt Theatrical Teaser Trailer
Stepmom Teaser Trailer
Jack Frost Theatrical Teaser Trailer
Tarzan Teaser Trailer
Mighty Joe Young (1998) Theatrical Teaser Trailer
Inspector Gadget Teaser Trailer
AMC Theaters "Silence is Golden"
AMC Theaters Feature Presentation (1998)
Dimenson Films logo
KeyStone Entertainment logo
Opening credits
Start of film
Ad blocker interference detected!
Wikia is a free-to-use site that makes money from advertising. We have a modified experience for viewers using ad blockers

Wikia is not accessible if you've made further modifications. Remove the custom ad blocker rule(s) and the page will load as expected.