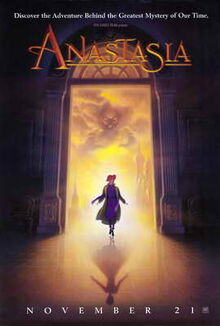 AMC "Previews" bumper
Mulan Teaser Trailer
A Bug's Life Teaser Trailer
The Parent Trap (1998) Teaser Trailer
MouseHunt Theatrical Trailer
The Rugrats Movie Teaser Trailer
Flubber Theatrical Trailer
Home Alone 3 Theatrical Trailer
Quest for Camelot Teaser Trailer
Mr Magoo (Live Action) Theatrical Trailer
As Good As it Gets Trailer
Jackie Brown Trailer
Titanic Theatrical Trailer
Spice World Theatrical Trailer
Madeline Teaser Trailer
Deep Impact Teaser Trailer
Godzilla (1998) Teaser Trailer
Dr Dolittle Teaser Trailer
Ever After A Cinderella Story Teaser Trailer
AMC Theaters "Silence is Golden"
AMC Theaters "Feature Presentation" bumper
20th Century Fox logo
Opening credits
Start of film
Ad blocker interference detected!
Wikia is a free-to-use site that makes money from advertising. We have a modified experience for viewers using ad blockers

Wikia is not accessible if you've made further modifications. Remove the custom ad blocker rule(s) and the page will load as expected.