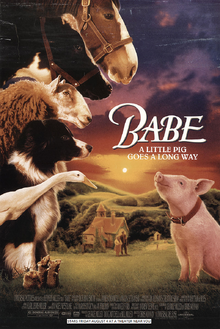 Bushwhacked Trailer
Something to Talk About Trailer
Virtuosity Trailer
Dangerous Minds Trailer
A Kid in King Arthur's Court Trailer
Unzipped Trailer
The Usual Suspects Trailer
The Babysitters Club Trailer
Mortal Kombat Trailer
Desperado Trailer
Arabian Knight Trailer
The Amazing Panda Adventure Trailer
To Wong Foo Thanks for Everything Julie Newmar Trailer
Angus Trailer
Sleeping Beauty 1995 Re-Release Trailer
Hackers Trailer
Seven Trailer
Showgirls Trailer
The Big Green Trailer
How to Make an American Quilt Trailer
Mallrats Trailer
Get Shorty Trailer
Never Talk to Strangers Trailer
Now and Then Trailer
Gold Diggers: The Secret of Bear Mountain Trailer
Home for the Holidays Teaser Trailer
Ace Ventura: When Nature Calls Teaser Trailer
Goldeneye Teaser Trailer
It Takes Two Teaser Trailer
Casino Teaser Trailer
Toy Story Teaser Trailer
Money Train Teaser Trailer
Father of the Bride Part II Teaser Trailer
Jumanji Teaser Trailer
Tom and Huck Teaser Trailer
Harriet The Spy Teaser Trailer
Balto Teaser Trailer
Mystery Science Theater 3000: The Movie Teaser Trailer
Ed Teaser Trailer
The Nutty Professor Teaser Trailer
Regal Cinemas Policy Trailer (Rollercoaster)
Universal Pictures logo
Opening credits
Start of film
Ad blocker interference detected!
Wikia is a free-to-use site that makes money from advertising. We have a modified experience for viewers using ad blockers

Wikia is not accessible if you've made further modifications. Remove the custom ad blocker rule(s) and the page will load as expected.