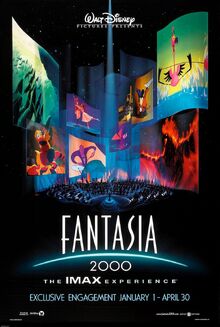 IMAX "Previews" bumper
The Adventures of Rocky & Bullwinkle Theatrical Trailer
Rugrats in Paris: The Movie Theatrical Teaser Trailer
Snow Day Theatrical Trailer
Keeping the Faith Theatrical Trailer
Chicken Run Theatrical Teaser Trailer
The Road to El Dorado Theatrical Trailer
Digimon The Movie Theatrical Teaser Trailer
Pokémon: The Movie 2000 Theatrical Teaser Trailer
My Dog Skip Theatrical Trailer
Big Momma's House Trailer
The Kid Theatrical Teaser Trailer
The Tigger Movie Trailer
Dinosaur Teaser Trailer
102 Dalmatians Teaser Trailer
The Emperor's New Groove Teaser Trailer
IMAX Theaters Policy Trailer
"Feature Presentation" bumper
Walt Disney Pictures logo (Fantasia 2000 variant)
Opening credits
Start of film
Ad blocker interference detected!
Wikia is a free-to-use site that makes money from advertising. We have a modified experience for viewers using ad blockers

Wikia is not accessible if you've made further modifications. Remove the custom ad blocker rule(s) and the page will load as expected.