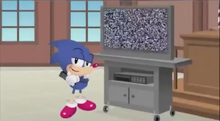 FBI Warning Screen (2000-2006)
Walt Disney Home Entertaiment Logo
Coming Soon To Theaters (WTP Verson)
Pooh's Heffalump Movie Preview
Coming Soon To Own On DVD & Video (WTP Verson)
Alivin And The Chipmunks Videos & DVD'S Preview
Growning Up Winnie The Pooh Preview
Kim Possible Christmas Preview
Feature Program Logo (WTP Verson)
Start Of The Film
Ad blocker interference detected!
Wikia is a free-to-use site that makes money from advertising. We have a modified experience for viewers using ad blockers

Wikia is not accessible if you've made further modifications. Remove the custom ad blocker rule(s) and the page will load as expected.