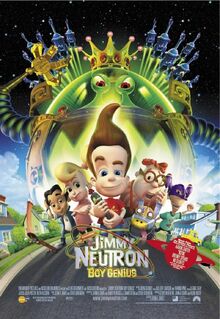 Carmike Cinemas Exit Sign notice
Moviefone.com commercial
Joe Somebody Trailer
Beauty and the Beast 2002 Re-Release Trailer
E.T. The Extra Terrestrial: 20th Anniversary 2002 Re-Release Trailer
Ice Age Trailer
Return to Never Land Trailer
Snow Dogs Trailer
Clockstoppers Trailer
Crossroads Trailer
Spirit: Stallion of the Cimarron Teaser Trailer
Star Wars Episode II: Attack of the Clones Teaser Trailer
Minority Report Teaser Trailer
Men in Black II Teaser Trailer
Spider-Man Teaser Trailer
The PowerPuff Girls Movie Teaser Trailer
Scooby Doo Teaser Trailer
Lilo and Stitch Teaser Trailer
Hey Arnold!: The Movie Teaser Trailer
Carmike Cinemas Policy Trailer - Carmike Across America 2002
M&M's commercial - Santa Faint
Dolby Digital logo - Train
DTS logo - The Digital Experience
Paramount Pictures logo
Nickelodeon Movies logo (Jimmy Neutron: Boy Genius variant)
Opening credits
Start of film
Ad blocker interference detected!
Wikia is a free-to-use site that makes money from advertising. We have a modified experience for viewers using ad blockers

Wikia is not accessible if you've made further modifications. Remove the custom ad blocker rule(s) and the page will load as expected.