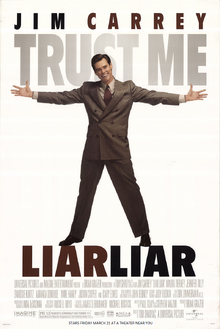 AMC Theatres "Previews" (1996-2002) Bumper
Selena Theatrical Trailer
Cats Don't Dance Theatrical Trailer
Hercules Theatrical Teaser Trailer
 The Lost World: Jurassic Park Theatrical Trailer
George of the Jungle Theatrical Teaser Trailer
Austin Powers International Man of Mystery Theatrical Trailer
Face/Off Theatrical Teaser Trailer
Air Force One Theatrical Teaser Trailer
Men in Black Theatrical Teaser Trailer
Batman and Robin Theatrical Trailer
AMC Theatres "Silence is Golden" (1994-2002) bumper
AMC Theatres "Feature Presentation" (1996-2002) bumper
Universal Pictures logo (1991-1997)
Imagine Entertainment logo (1997)
Opening credits
Start of film
Ad blocker interference detected!
Wikia is a free-to-use site that makes money from advertising. We have a modified experience for viewers using ad blockers

Wikia is not accessible if you've made further modifications. Remove the custom ad blocker rule(s) and the page will load as expected.