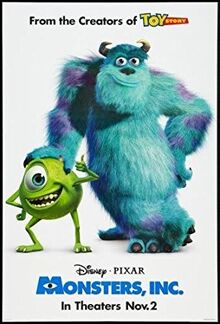 Carmike Cinemas Exit Sign Notice
Ice Age Teaser Trailer

Big Fat Liar Teaser Trailer

E.T.: The Extra-Terrestrial 2002 Re-Release Teaser Trailer
Harry Potter and the Sorcerer's Stone Trailer
Not Another Teen Movie Trailer
Jimmy Neutron: Boy Genius Trailer
Ali Trailer
Snow Dogs Trailer
Star Wars Episode II: Attack of the Clones Teaser Trailer
Lilo and Stitch Teaser Trailer
Carmike Cinemas Policy Trailer - Carmike Across America
DTS logo - The Digital Experience
THX logo - Tex 2: Moo Can
"For the Birds" Short film
Walt Disney Pictures logo
Pixar Animation Studios logo
Opening credits
Start of film
Ad blocker interference detected!
Wikia is a free-to-use site that makes money from advertising. We have a modified experience for viewers using ad blockers

Wikia is not accessible if you've made further modifications. Remove the custom ad blocker rule(s) and the page will load as expected.