This is a Prank Opening for Once Upon A Forest (The 1993 VHS.)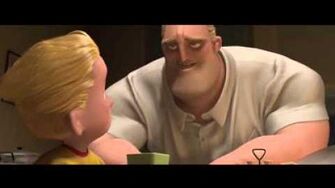 Published on April 17, 2016
This is another Prank Opening of another terrible and wretched movie called Once Upon A Forest. I used the Dinner Scene from The Incredibles because I thought it would be funny to do a Prank VHS Opening with this video. This is one of the worst kids movie to ever exist. The animation was completely shoddy, the voice acting did a poor job, the plot was just lamentable, the characters were unlikable, too many immature humor, and so many nauseating scenes that makes me cringe. Do not watch Once Upon A Forest at all cost. Because if you do, you will feel terrible afterwards.
Ad blocker interference detected!
Wikia is a free-to-use site that makes money from advertising. We have a modified experience for viewers using ad blockers

Wikia is not accessible if you've made further modifications. Remove the custom ad blocker rule(s) and the page will load as expected.