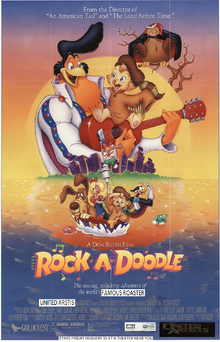 AMC Theatres "Previews" Bumper
Star Wars: Special Edition Theatrical Trailer
The Empire Strikes Back: Special Edition Theatrical Trailer
Return of the Jedi: Special Edition Theatrical Trailer
Hercules Theatrical Teaser Trailer
George of the Jungle (Live-Action) Theatrical Teaser Trailer
Jungle 2 Jungle Theatrical Trailer
That Darn Cat Theatrical Trailer
Cats Don't Dance Theatrical Trailer
The Little Mermaid Theatrical Re-Release Teaser Trailer
Buddy Theatrical Teaser Trailer
Men in Black Theatrical Teaser Trailer
The Lost World: Jurrasic Park Theatrical Teaser Trailer
Good Burger Theatrical Teaser Trailer
Getting Even with Dad 1997 Re-Release Teaser Trailer
When Harry Met Sally 1997 Re-Release Teaser Trailer
AMC Theatres: "Silence is Golden" bumper (1994-2002, Clip)
AMC Theatres: "Feature Presentation" bumper (1996-2002, Clip The Conductor)
United Artists (An MGM Company) logo
Opening credits
Start of movie
Ad blocker interference detected!
Wikia is a free-to-use site that makes money from advertising. We have a modified experience for viewers using ad blockers

Wikia is not accessible if you've made further modifications. Remove the custom ad blocker rule(s) and the page will load as expected.