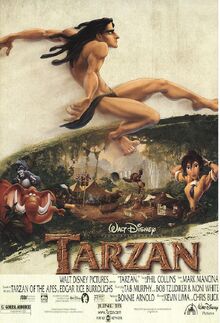 AMC Theaters "Previews" bumper
An Ideal Husband Trailer
Pokemon: The First Movie Teaser Trailer
The Iron Giant Trailer
Wild Wild West Trailer
Stuart Little Trailer
Drive Me Crazy Teaser Trailer
Muppets from Space Trailer
The Road to El Dorado/Chicken Run Teaser Trailer
Felicia's Journey Teaser Trailer
Dudley Do-Right Trailer
The Adventures of Elmo in Grouchland Teaser Trailer
South Park: Bigger Longer and Uncut Trailer
Fantasia 2000 Teaser Trailer
American Beauty Teaser Trailer
Inspector Gadget Trailer
Toy Story 2 Teaser Trailer
AMC Theaters "Silence is Golden"
AMC "Feature Presentation" bumper
Walt Disney Pictures logo (Tarzan variant)
Opening credits
Start of film
Ad blocker interference detected!
Wikia is a free-to-use site that makes money from advertising. We have a modified experience for viewers using ad blockers

Wikia is not accessible if you've made further modifications. Remove the custom ad blocker rule(s) and the page will load as expected.