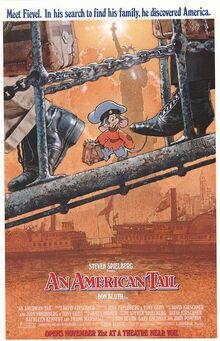 AMC "Coming Attractions"
Song of the South 1986 Re-Release Trailer
Star Trek IV Trailer
¡Three Amigos! Trailer
Platoon Trailer
Nutcracker The Motion Picture Trailer
A Nightmare on Elm Street 3: Dream Warriors Teaser Trailer
Lethal Weapon Teaser Trailer
Raising Arizona Teaser Trailer
Beverly Hills Cop II Teaser Trailer
Harry and the Hendersons Teaser Trailer
Spaceballs Teaser Trailer
Snow White and the Seven Dwarfs 1987 Re-Release Teaser Trailer
Jaws: The Revenge Teaser Trailer
AMC "Silence is Golden"
AMC "Feature Presentation" bumper
Universal Pictures logo
Opening credits
Start of film
Ad blocker interference detected!
Wikia is a free-to-use site that makes money from advertising. We have a modified experience for viewers using ad blockers

Wikia is not accessible if you've made further modifications. Remove the custom ad blocker rule(s) and the page will load as expected.