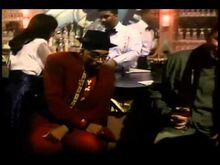 The Freshman Trailer
Navy SEALs Trailer
Problem Child Trailer
Young Guns II Trailer
DuckTales: The Movie Trailer
Mo' Better Blues Trailer
Flatliners Trailer
Taking Care of Business Trailer
Darkman Trailer
The Witches Trailer
Goodfellas Trailer
Troll 2 Trailer
Rocky V Teaser Trailer
Home Alone Teaser Trailer
Edward Scissorhands Teaser Trailer
The Rescuers Down Under Teaser Trailer
What About Bob Teaser Trailer
One Good Cop Teaser Trailer
Regal Cinemas Policy Trailer (Rollercoaster)
Hollywood Pictures logo
Opening credits
Start of film
Ad blocker interference detected!
Wikia is a free-to-use site that makes money from advertising. We have a modified experience for viewers using ad blockers

Wikia is not accessible if you've made further modifications. Remove the custom ad blocker rule(s) and the page will load as expected.