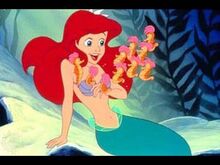 Honey I Shrunk the Kids Trailer
Do the Right Thing Trailer
The Karate Kid Part III Trailer
Lethal Weapon 2 Trailer
Weekend at Bernie's Trailer
UHF Trailer
Uncle Buck Trailer
Parenthood Trailer
All Dogs Go to Heaven Teaser Trailer
The Little Mermaid Teaser Trailer
Back to the Future Part II Teaser Trailer
National Lampoon's Christmas Vacation Teaser Trailer
The Wizard Teaser Trailer
Driving Miss Daisy Teaser Trailer
Teenage Mutant Ninja Turtles Teaser Trailer
Gremlins 2: The New Batch Teaser Trailer
Regal Cinemas Policy Trailer (Rollercoaster)
Warner Bros logo (Batman variation)
Opening credits
Start of film
Ad blocker interference detected!
Wikia is a free-to-use site that makes money from advertising. We have a modified experience for viewers using ad blockers

Wikia is not accessible if you've made further modifications. Remove the custom ad blocker rule(s) and the page will load as expected.