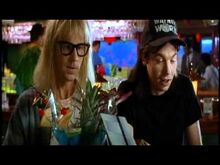 The Addams Family Trailer
An American Tail: Fievel Goes West Trailer
My Girl Trailer
Star Trek VI Trailer
Hook Trailer
Father of the Bride Trailer
Wayne's World Trailer
The Hand That Rocks the Cradle Trailer
The Great Mouse Detective 1992 Re-Release Trailer
Batman Returns Teaser Trailer
Newsies Teaser Trailer
Pinocchio 1992 Re-Release Teaser Trailer
Encino Man Teaser Trailer
Sister Act Teaser Trailer
Honey I Blew Up the Kid Teaser Trailer
Aladdin Teaser Trailer
Regal Cinemas Policy Trailer (Rollercoaster)
Walt Disney Pictures logo
Opening credits
Start of film
Ad blocker interference detected!
Wikia is a free-to-use site that makes money from advertising. We have a modified experience for viewers using ad blockers

Wikia is not accessible if you've made further modifications. Remove the custom ad blocker rule(s) and the page will load as expected.