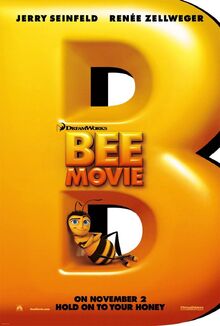 "Coming Soon"
The Pirates Who Don't Do Anything: A VeggieTales Movie Theatrical Trailer
Enchanted Theatrical Trailer
The Mummy: Tomb of the Dragon Emperor Theatrical Teaser Trailer
Hannah Montana and Miley Cyrus: The Best of Both World Concert Theatrical Trailer
WALL•E Theatrical Teaser Trailer
The Chronicles of Narnia: Prince Caspian Theatrical Teaser Trailer
College Road Trip Theatrical Trailer
Fred Claus Theatrical Trailer
Get Smart Theatrical Teaser Trailer
The Water Horse: Legend of the Deep Theatrical Trailer
Alvin and the Chipmunks Theatrical Trailer
Dr. Seuss' Horton Hears a Who! Theatrical Teaser Trailer
Mr. Magorium's Wonder Emporium Theatrical Traielr
Kung Fu Panda Theatrical Teaser Trailer
The Spiderwick Chronicles Theatrical Trailer
Madagascar: Escape 2 Africa Theatrical Teaser Trailer
AMC Theaters "Silence is Golden"
"Feature Presentation"
DreamWorks Animation SKG logo (Bee Movie variant)
Ad blocker interference detected!
Wikia is a free-to-use site that makes money from advertising. We have a modified experience for viewers using ad blockers

Wikia is not accessible if you've made further modifications. Remove the custom ad blocker rule(s) and the page will load as expected.