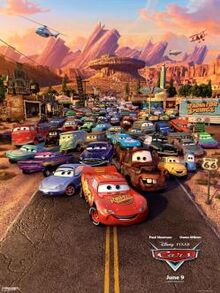 Carmike Cinemas Exit Sign notice
Fandango commercial
Monster House Trailer
Open Season Teaser Trailer
Happy Feet Teaser Trailer
The Ant Bully Trailer
Flushed Away Teaser Trailer
Barnyard Trailer
The Santa Clause 3: The Escape Clause Teaser Trailer
Invincible Trailer
We Are Marshall Teaser Trailer
Meet the Robinsons Teaser Trailer
Ratatouille Teaser Trailer
Carmike Cinemas Policy Trailer
M&M's commercial - Rock the Boat
DTS logo - Piano Landscape
THX logo - Tex 3
"One Man Band" short film
Walt Disney Pictures logo (Pixar variant)
Pixar Animation Studios logo (20th Anniversary variant)
Ad blocker interference detected!
Wikia is a free-to-use site that makes money from advertising. We have a modified experience for viewers using ad blockers

Wikia is not accessible if you've made further modifications. Remove the custom ad blocker rule(s) and the page will load as expected.