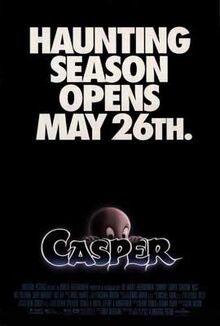 Johnny Mnemonic Trailer
Mad Love Trailer
The Bridges of Madison County Trailer
Congo Trailer
Fluke Trailer
Batman Forever Trailer
Apollo 13 Trailer
Judge Dredd Trailer
Mighty Morphin Power Rangers: The Movie Trailer
First Knight Trailer
Species Trailer
The Indian in the Cupboard Trailer
Nine Months Trailer
Under Siege 2 Trailer
Free Willy 2 The Adventure Home Trailer
Clueless Trailer
Kids Trailer
The Net Trailer
Desperado Trailer
National Lampoon's Senior Trip Trailer
Sleeping Beauty 1995 Re-Release Trailer
Aarbian Knight Trailer
The Big Green Teaser Trailer
Operation Dumbo Drop Trailer
Waterworld Trailer
Babe Trailer
A Kid in King Arthur's Court Trailer
Mortal Kombat Teaser Trailer
The Babysitters Club Trailer
The Amazing Panda Adventure Trailer
Now and Then Teaser Trailer
It Takes Two Teaser Trailer
Goldeneye Teaser Trailer
Toy Story Teaser Trailer
Tom and Huck Teaser Trailer
To Wong Foo Thanks for Everything Julie Newmar Teaser Trailer
How to Make an American Quilt Teaser Trailer
Gold Diggers: The Secret of Bear Mountain Teaser Trailer
Casino Teaser Trailer
Balto Teaser Trailer
Regal Cinemas Policy Trailer (Rollercoaster)
Universal Pictures logo (Casper variant)
Opening credits
Start of film
Ad blocker interference detected!
Wikia is a free-to-use site that makes money from advertising. We have a modified experience for viewers using ad blockers

Wikia is not accessible if you've made further modifications. Remove the custom ad blocker rule(s) and the page will load as expected.