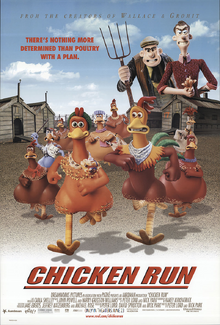 Me Myself and Irene Trailer
The Patriot Trailer
The Adventures of Rocky and Bullwinkle Trailer
The Perfect Storm Trailer
The Kid Trailer
Scary Movie Trailer
X-Men Trailer
Pokemon: The Movie 2000 Trailer
Loser Trailer
In the Crowd Trailer
Thomas and the Magic Railroad Trailer
Nutty Professor II: The Klumps Trailer
Coyote Ugly Trailer
Hollow Man Trailer
Space Cowboys Trailer
Godzilla 2000 Trailer
The Kid Trailer
Scary Movie Trailer
The Original Kings of Comedy Trailer
Bring it On Trailer
Almost Famous Trailer
Billy Elliott Trailer
The Exorcist 2000 Re-Release Trailer
Best in Show Trailer
Remember the Titans Trailer
Digimon: The Movie Teaser Trailer
Bamboozled Teaser Trailer
The Little Vampire Teaser Trailer
Charlie's Angels Teaser Trailer
The Legend of Bagger Vance Teaser Trailer
Little Nicky Teaser Trailer
The Grinch Teaser Trailer
Rugrats in Paris: The Movie Teaser Trailer
102 Dalmatians Teaser Trailer
The Emperor's New Groove Teaser Trailer
Shrek Teaser Trailer
Pacific Theatres Policy Trailer (1995-)
DreamWorks logo (Chicken Run variant)
Opening credits
Opening Bit of the film where the Chickens are Running except for Ginger Alone where it "Says No Chicken Escapes From Tweedy's Farm"
"Chicken Run" Title card
Start of film
Ad blocker interference detected!
Wikia is a free-to-use site that makes money from advertising. We have a modified experience for viewers using ad blockers

Wikia is not accessible if you've made further modifications. Remove the custom ad blocker rule(s) and the page will load as expected.