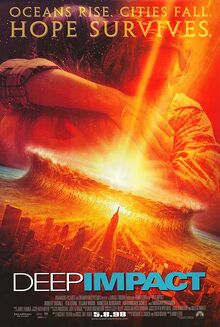 Bulworth Trailer
Quest for Camelot Trailer
The Horse Whisperer Trailer
Godzilla Trailer
Fear and Loathing in Las Vegas Trailer
The Opposite of Sex Trailer
I Got the Hook-Up Trailer
Almost Heroes Trailer
Insomnia Trailer
A Perfect Murder Trailer
The Truman Show Trailer
Mr Jealousy Trailer
Beyond Silence Trailer
Dirty Work Trailer
Can't Hardly Wait Trailer
Six Days Seven Nights Trailer
The X Files: Fight the Future Trailer
Mulan Trailer
Dr Dolittle Trailer
Armageddon Trailer
Lethal Weapon 4 Trailer
Pi Trailer
Small Soldiers Trailer
Madeline Trailer
There's Something About Mary Trailer
The Mask of Zorro Trailer
Saving Private Ryan Trailer
The Parent Trap Trailer
BASEketball Trailer
Ever After: A Cinderella Story Trailer
Air Bud: Golden Receiver Teaser Trailer
The Avengers Teaser Trailer
Blade Teaser Trailer
Dead Man on Campus Teaser Trailer
Wrongfully Accused Teaser Trailer
Rush Hour Teaser Trailer
The Impostors Teaser Trailer
Pleasantville Teaser Trailer
The Waterboy Teaser Trailer
The Wizard of Oz 1998 Re-Release Teaser Trailer
I'll Be Home for Christmas Teaser Trailer
Enemy of the State Teaser Trailer
A Bug's Life Teaser Trailer
Babe: Pig in the City Teaser Trailer
Jack Frost Teaser Trailer
Shakespeare in Love Teaser Trailer
You've Got Mail Teaser Trailer
Mighty Joe Young Teaser Trailer
Patch Adams Teaser Trailer
Stepmom Teaser Trailer
Antz Teaser Trailer
The Prince of Egypt Teaser Trailer
A Night at the Roxbury Teaser Trailer
The Rugrats Movie Teaser Trailer
Star Trek: Insurrection Teaser Trailer
Regal Cinemas Policy Trailer (Rollercoaster)
Paramount Pictures logo (Deep Impact variant)
DreamWorks logo (Deep Impact variant)
Opening credits
Start of film
Ad blocker interference detected!
Wikia is a free-to-use site that makes money from advertising. We have a modified experience for viewers using ad blockers

Wikia is not accessible if you've made further modifications. Remove the custom ad blocker rule(s) and the page will load as expected.