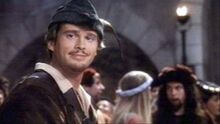 Sleepless in Seattle Trailer
What's Love Got to Do With It Trailer
Snow White and the Seven Dwarfs 1993 Re-Release Trailer
Son-in-Law Trailer
In the Line of Fire Trailer
Rookie of the Year Trailer
Weekend at Bernie's II Trailer
Free Willy Theatrical Trailer
Hocus Pocus Trailer
Coneheads Trailer
Robin Hood: Men in Tights Trailer
The Fugitive Trailer
The Secret Garden Trailer
Cool Runnings Teaser Trailer
Freaked Teaser Trailer
The Nightmare Before Christmas Theatrical Trailer
Mrs Doubtfire Teaser Trailer
We're Back! A Dinosaur's Story Teaser Trailer
M Butterfly Teaser Trailer
The Nutcracker Teaser Trailer
Batman: Mask of the Phantasm Teaser Trailer
Regal Cinemas Policy Trailer (Rollercoaster)
Warner Bros Family Entertainment logo (Dennis The Menace variant)
Opening credits
Start of film
Ad blocker interference detected!
Wikia is a free-to-use site that makes money from advertising. We have a modified experience for viewers using ad blockers

Wikia is not accessible if you've made further modifications. Remove the custom ad blocker rule(s) and the page will load as expected.