Warning scroll
20th Century Fox Home Entertainment logo
Piracy: It's a Crime advert (Variant 2)
Out Now to Own on DVD and Video logo
Kidsongs Videos preview (1997)
20th Century Fox logo (1939)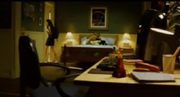 Notes
This is another UK VHS tape that contains Piracy: It's a Crime advertisement. The other tapes were "Mission Without Permission (Catch That Kid)," "Alien vs. Predator," and more 2004 UK VHS tape ideas.
Ad blocker interference detected!
Wikia is a free-to-use site that makes money from advertising. We have a modified experience for viewers using ad blockers

Wikia is not accessible if you've made further modifications. Remove the custom ad blocker rule(s) and the page will load as expected.