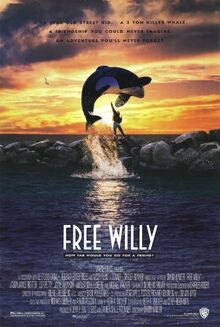 Hocus Pocus Trailer
Coneheads Trailer
Robin Hood: Men in Tights Trailer
Tom and Jerry: The Movie Trailer
The Fugitive Trailer
The Secret Garden Trailer
Heart and Souls Trailer
Surf Ninjas Trailer
Son of the Pink Panther Trailer
Airborne Trailer
Dazed and Confused Trailer
A Bronx Tale Trailer
The Age of Innocence Trailer
Cool Runnings Trailer
M Butterfly Trailer
Freaked Teaser Trailer
Demolition Man Trailer
The Nightmare Before Christmas Teaser Trailer
Look Who's Talking Now Teaser Trailer
The Piano Teaser Trailer
The Three Muskateers Teaser Trailer
Addams Family Values Teaser Trailer
Mrs Doubtfire Teaser Trailer
We're Back! A Dinosaur's Story Teaser Trailer
Wayne's World 2 Teaser Trailer
Beethoven's 2nd Teaser Trailer
Schindler's List Teaser Trailer
The Nutcracker (1993) Teaser Trailer
Batman: Mask of the Phantasm Teaser Trailer
Ace Ventura: Pet Detective Teaser Trailer
Regal Cinemas Policy Trailer (Rollercoaster)
Warner Bros Family Entertainment logo
Opening credits
Start of film
Ad blocker interference detected!
Wikia is a free-to-use site that makes money from advertising. We have a modified experience for viewers using ad blockers

Wikia is not accessible if you've made further modifications. Remove the custom ad blocker rule(s) and the page will load as expected.