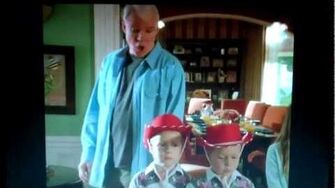 FBI warning/Attention screens
Cheaper By the Dozen/Catch That Kid/The Sandlot/Like Mike trailer
Bratz: The Movie trailer
Strawberry Shortcake trailer
Rated PG screen
"The views expressed..."
Aspect Ratio menu
DVD menu
20th Century Fox Home Entertainment Logo
"The following film has been modified..."
20th Century Fox Logo
Ad blocker interference detected!
Wikia is a free-to-use site that makes money from advertising. We have a modified experience for viewers using ad blockers

Wikia is not accessible if you've made further modifications. Remove the custom ad blocker rule(s) and the page will load as expected.