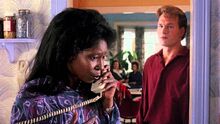 AMC "Previews" bumper
Dick Tracy Trailer
RoboCop 2 Trailer
Arachnophobia Trailer
Days of Thunder Trailer
Die Hard 2 Trailer
Jetsons: The Movie Trailer
Ghost Trailer
DuckTales the Movie: Treasure of the Lost Lamp Trailer
Goodfellas Teaser Trailer
Darkman Trailer
Rocky V Teaser Trailer
Home Alone Teaser Trailer
The Rescuers Down Under Teaser Trailer
Edward Scissorhands Teaser Trailer
Bonfire of the Vanities Teaser Trailer
AMC "Silence is Golden"
AMC "Feature Presentation" bumper
Warner Bros logo (Gremlins 2 variant)
Start of movie
Ad blocker interference detected!
Wikia is a free-to-use site that makes money from advertising. We have a modified experience for viewers using ad blockers

Wikia is not accessible if you've made further modifications. Remove the custom ad blocker rule(s) and the page will load as expected.