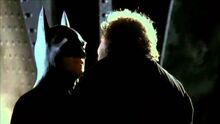 AMC "Previews" bumper
Pink Cadillac Trailer
Dead Poets Society Trailer
Star Trek V Trailer
Ghostbusters II Trailer
Batman Trailer
Honey I Shrunk the Kids Trailer
Do the Right Thing Trailer
The Karate Kid Part III Trailer
Weekend at Bernie's Trailer
Lethal Weapon 2 Trailer
License to Kill Trailer
Peter Pan 1989 Re-Release Trailer
When Harry Met Sally Trailer
UHF Trailer
Friday the 13th Part VIII: Jason Takes Manhattan Trailer
Turner and Hooch Trailer
Harlem Nights Teaser Trailer
The Little Mermaid Teaser Trailer
Back to the Future Part II Teaser Trailer
The Hunt for Red October Teaser Trailer
Days of Thunder Teaser Trailer
AMC "Silence is Golden"
AMC "Feature Presentation" bumper
Paramount Pictures logo (Last Crusade variant)
Opening credits
Start of film
Ad blocker interference detected!
Wikia is a free-to-use site that makes money from advertising. We have a modified experience for viewers using ad blockers

Wikia is not accessible if you've made further modifications. Remove the custom ad blocker rule(s) and the page will load as expected.