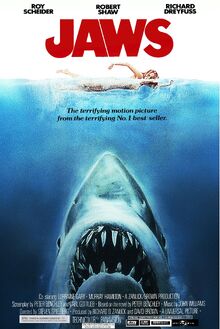 The Angry Beavers Movie Trailer
The Road to El Dorado Trailer
The Skulls Trailer
Black and White Trailer
Tweety's High Flying Adventure Teaser Trailer
Ready to Rumble Trailer
28 Days Trailer
Keeping the Faith Trailer
Love and Basketball Trailer
Airplane! 2000 Re-Release Trailer
The Flintstones in Viva Rock Vegas Trailer
Battlefield Earth Trailer
Road Trip Trailer
Dinosaur Trailer
Mission Impossible 2 Trailer
Lady and the Tramp II: Scamp's Adventure Trailer
Big Momma's House Trailer
Shaft Trailer
Fantasia 2000 Trailer
Madeline 2000 Re-Release Trailer
Titan AE Trailer
Chicken Run Trailer
Me, Myself and Irene Trailer
The Patriot Trailer
The Adventures of Rocky and Bullwinkle Trailer
The Kid Teaser Trailer
Scary Movie Teaser Trailer
NewTimeTravelHyman88 The Movie Teaser Trailer
What Lies Beneath Teaser Trailer
Pokemon The Movie: 2000 Teaser Trailer
Thomas and the Magic Railroad Teaser Trailer
Freakazoid The Movie Teaser Trailer
Nutty Professor II: The Klumps Teaser Trailer
Remember the Titans Teaser Trailer
Digimon: The Movie Teaser Trailer
Charlie's Angels Teaser Trailer
Rugrats in Paris Teaser Trailer
DUDE The Movie Teaser Trailer
102 Dalmatians Teaser Trailer
The Emperor's New Groove Teaser Trailer
Home Alone 2000 Re-Release Teaser Trailer
Bring it On Teaser Trailer
Billy Elloitt Teaser Trailer
The Grinch Teaser Trailer
Regal Cinemas Policy Trailer (Rollercoaster)
Universal Pictures logo (1997-2011)
Amblin Entertainment logo
Opening credits
Start of film
Ad blocker interference detected!
Wikia is a free-to-use site that makes money from advertising. We have a modified experience for viewers using ad blockers

Wikia is not accessible if you've made further modifications. Remove the custom ad blocker rule(s) and the page will load as expected.